Have you been wondering what the best time to visit Kefalonia is? At Meliti Waterfront Suites we would argue that it is in fact in Autumn, during the months of September and October especially. There are plenty of wonderful things to do in Kefalonia during those months simply because, here, summer extends well into Autumn. Greece is blessed with an amazing climate and on our home island, a place whose natural beauty has been sanctified by acclaimed author Louis De Bernières*, and, for the following reasons, early Autumn is indeed the best time to visit Kefalonia.
Why is Autumn the best time to visit Kefalonia?
Choosing September and October to visit Kefalonia means less crowds overall. However, on such a large island, visitors tend to spread out so you could potentially avoid crowds during peak summer too if you trade the most central locations like Fiskardo and Argostoli for a more peaceful spot like that of Karavomilos in Kefalonia for holidays, where our luxury waterfront suites are situated. Karavomilos is also just 4 minutes away from Sami village, a place from which visitors can easily access the rest of Kefalonia island with various kinds of excursions. Yet the benefits of Autumn are not just about less crowds; the weather is even better with lower temperatures compared to the sometimes overbearing heat of July and August. This allows visitors to explore the island more comfortably even during the hottest hours of the day, typically between 12 and 4pm. The light is gentler, the sea is warmer and Kefalonia is your oyster to discover like never before. So, come and explore it all in Autumn, to see why it is the best time to visit Kefalonia.
Top things to do in Kefalonia during September and October:
1. INCREDIBLE BEACHES
The Ionian sea has a very different look and feel from the deep blue Aegean. The shores of Kefalonia island are translucent and in combination with pearly sand and fine shingle, the island's beaches are what you might call the Mediterranean Caribbean, spoiling visitors with plenty of choice from nearly 40 stunning beaches. The striking Myrtos beach should be at the top of your list, being one of the most famous and most beautiful of the beaches in all of Kefalonia. Be sure to admire it from above and take a most instagrammable photo of the glistening bay below. Lourdas and Fteri beaches are equally remarkable. At the latter, at one end you will see a natural double arch made of white rock that will surely impress you. Empsili beach has a similar charm as does Petani beach that features larger, white pebbles. Most beaches on the island are partly organised, so you can relax with ease and comfort and enjoy a few amenities you'll find nearby.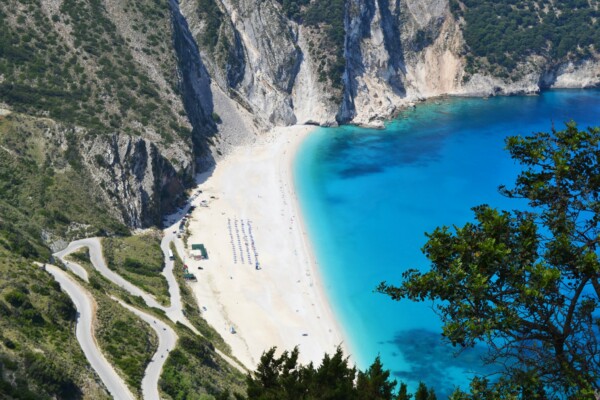 2. NATURAL MARVELS
Kefalonia is also a destination for nature lovers; excluding the phenomenal beauty of the aforementioned beaches, it is also home to a few natural marvels. Located just a 2 minute drive from us is the awe-inspiring Melissani Lake and water cave. It is one of the most impressive landmarks featuring an opening at the top of its dome-shaped ceiling, letting the sunshine pour in, thus creating a marvellous spectacle to behold. It is magical realism personified. The light bounces off the water's rippling surface and reflects in all directions of the cavern. Access is by way of a boat only, so let us know if you want us to arrange an excursion to Melissani Cave. Next up is the Drogarati Cave, a rare geological phenomenon that runs 60 meters deep into the bowels of the earth. It is adorned with stalactites, stalagmites and limestone formations while experts claim it is over 150 million years old. Its entrance was only revealed after an earthquake and has been open to the public since 1963. Temperatures are at a constant of 18 degrees and humidity reaches 90%. The great acoustics of this cave have made it possible for a uniquely special concert area too. Of course, these are only the accessible parts of the cave, while it is believed that Drogarati extends beyond what has been discovered. It is indeed a natural masterpiece which is definitely worth visiting.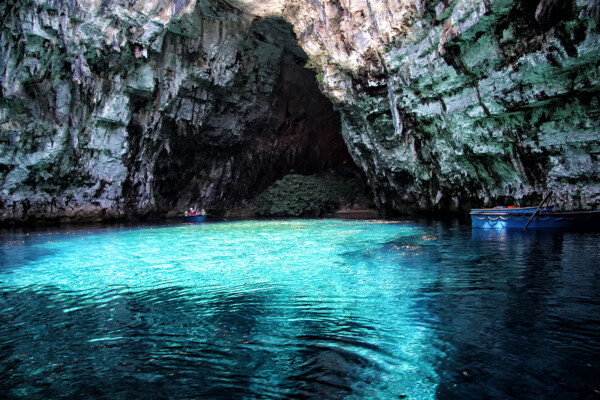 3. WITNESSING WILDLIFE
The beauty of Kefalonia extends to sentient life too, and in particular the Mediterranean monk seal and loggerhead and green sea turtles found swimming in and around its waters. Although both species are endangered, it is possible to witness them in their natural habitat, with a little bit of luck. Turtle sightings are frequent in Argostoli, when the fishermen return with their morning catch and throw out fresh fish scraps which the turtles absolutely love. The monk seal is more dubious and will not approach humans so easily. However, if you are willing to take a day trip around Kefalonia by boat, you may be lucky enough to get a rare glimpse of them. Of course by doing so, you may also be fortunate in a dolphin sighting too. These playful sea mammals love to swim along the bow of boats, surfacing for air and splashing about in the swell that is created by passing vessels.
4. CULTURAL TOURING
If it is culture you are most interested in, then there are three museums in Kefalonia that you should consider checking out. The Archaeological and Historical & Folk Museums in Argostoli as well as the Nautical Museum in Fiscardo. By visiting these three museums you will get the insight of how Kefalonia has developed from the ancient times to this day. Combine your museum visits with a saunter around the picturesque towns of Argostoli and Fiscardo, as for getting a taste of authentic, local island life, make a day out of visiting the villages of Assos and Sami, from the former of which you can also arrange a thrilling boat excursion around the rest of island if you so wish it.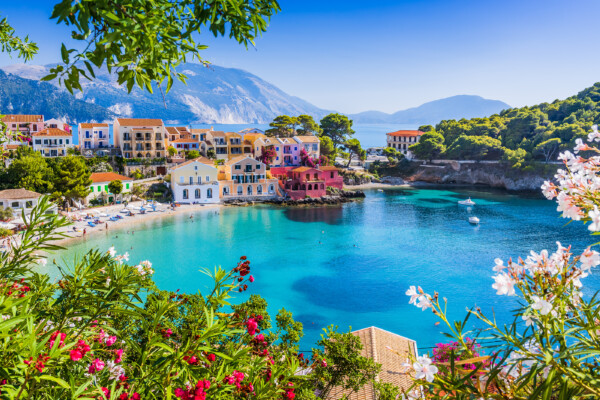 * Excerpts from 'Captain Corelli's Mandolin', by Louis De Bernières:
The light of Kefalonia is described as having a "vestal chastity" and being "completely virgin, with overwhelming clarity of focus…". It "exposes colours in their prelapsarian state as though straight from the imagination of God…". The waters of Kefalonia are described as "azure and turquoise, emerald, veridian and lapis lazuli" and "…easier to see through than the air of any other place".