If you have your eyes on vacationing in Kefalonia, know that you are in for an incredible island holiday. Whether you visit during the spring, the summer or autumn, Kefalonia is a place filled with exciting possibilities. Since it is the largest island in the Ionian cluster, this gives visitors ample choice in case they want to avoid areas that are crowded. Since crowds are mostly linked to putting a damper on carefree holidaying, at Meliti Waterfront Suites we can promise stress-free luxury Kefalonia holidays in a Karavomilos, in a setting that resembles an autonomous island holiday home with convenient services that make your stay an absolute breeze.
Luxury Kefalonia holidays, the stress-free way!

We define luxury Kefalonia holidays in the following ways – fantastic seaviews to feast your eyes on every morning, well-appointed spaces so that you can feel home away from home and a handful of well thought-out facilities that make your stay an effortless matter. If your definition of luxury Kefalonia holidays agrees with ours, then by all means read on to see how they are secured by staying at our collection of waterfront Kefalonia luxury suites.
The location
Choosing the location of your stress-free luxury Kefalonia holidays can be challenging, but it doesn't have to be. Of course staying at one of the most popular areas has its advantages, however it begs the question about just how much stress-free holidays within a busy and noisy setting can be. This is why we propose you choose Karavomilos for Kefalonia holidays away from the hustle and bustle. Positioned along the waterfront, the access to the closest organised beach is only a 5 minute walk while Karavomilos is located next to the village of Sami, one of the must visit places in Kefalonia that is also well-connected to the rest of the island for easygoing explorations and excursions, just a 2 minute drive or 20 minutes walk from our property.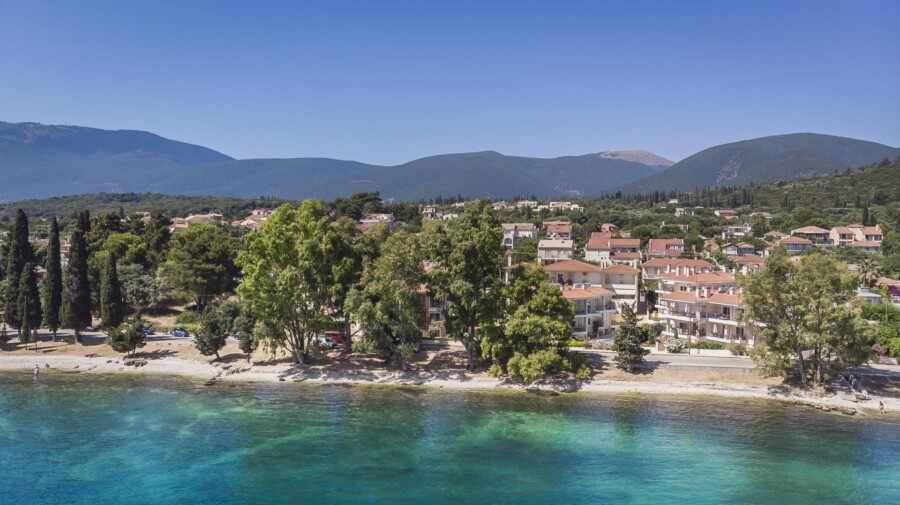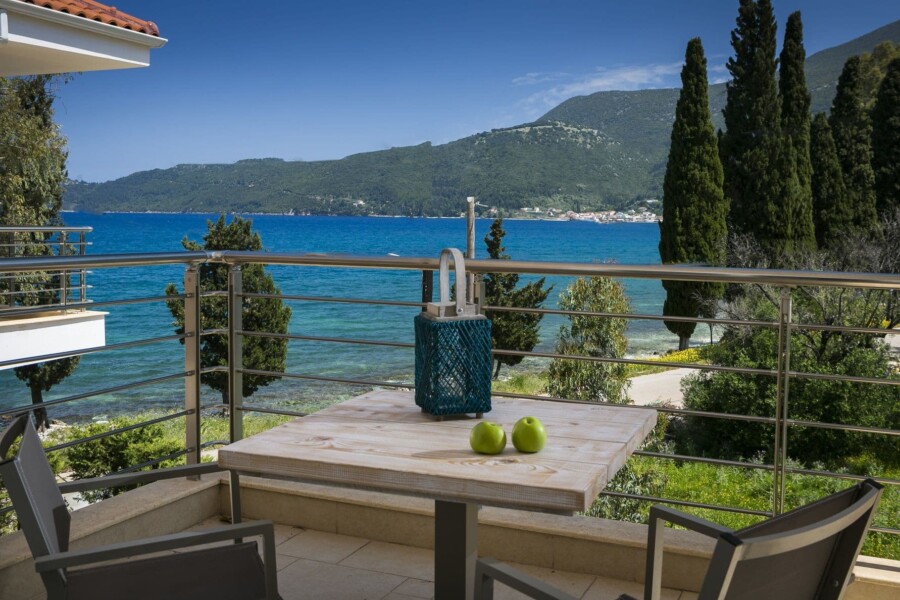 The spaces

When it comes to housing your luxury Kefalonia holidays, we are sure you will appreciate spacious surroundings as opposed to tight spaces. Well-appointed interiors have the ability to instantly soothe your senses, provided they are not cluttered and feature a relaxing colour palette with neutral tones and just a splash of colour. This is just the environment we have created for you at our wonderful suites in Kefalonia that place guest relaxation at the forefront. Our suites are a minimum of 50 sq.m, meaning they most resemble an apartment rather than a room. What's more is they all come with a kitchenette for absolute autonomy and plenty of outdoor balcony or garden space which we guarantee will be one of your favourite spots to unwind, enjoying the sea breeze day or night.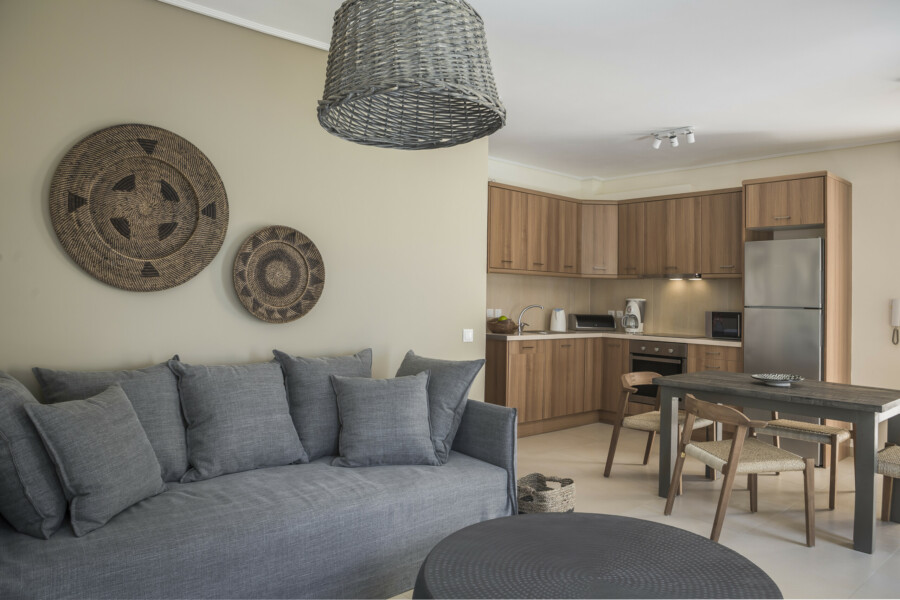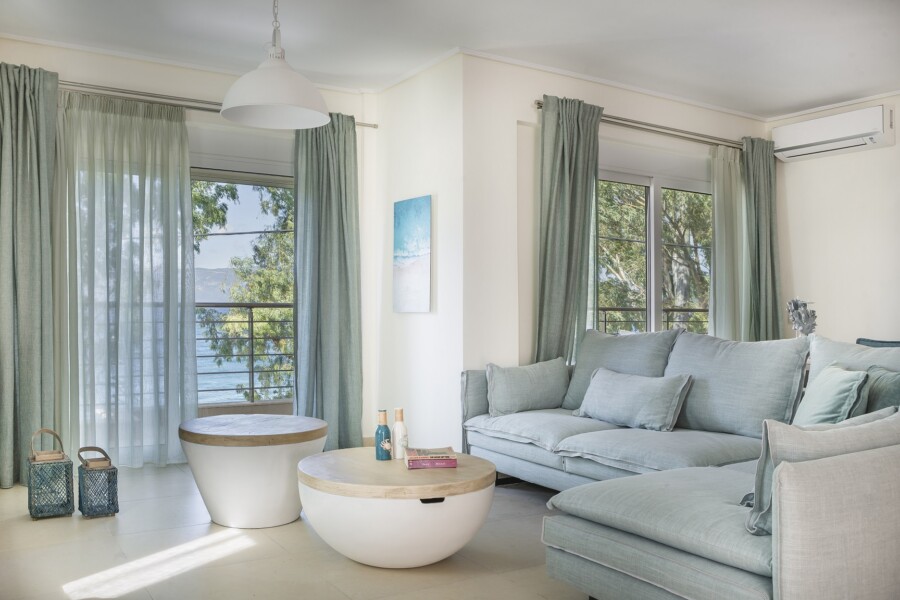 The facilities
We also understand those who see luxury Kefalonia holidays as being synonymous with services. There is an element of indulgence and carefreeness when you stay in a hotel that provides you with modern day conveniences that make your stay effortless. Good news, here we have created a haven that expertly combines two things: autonomous living spaces with hotel facilities you will love. For starters, choosing a waterfront location like ours does not mean you have to compromise on the luxurious comfort of enjoying a swimming pool. Our complex of suites has a shimmering pool which all our guests are welcome to share. Free wifi for all guests throughout the property not just within your chosen living space, plus our friendly Manager acts as your Concierge, the go-to person for anything you may need or desire during your stay. Take advantage of our local insight for tips on things to do and make your luxury Kefalonia holidays a truly stress-free experience.