One of Greece's most beautiful island destinations, Kefalonia is immersed in a lush canopy of emerald green nature and cyan-blue shores that attract hundreds every year. For those planning a visit to this island paradise in the Ionian Sea, the Kefalonia holiday apartments of Meliti Waterfront Suites are an excellent choice of accommodation, best suited to those who want to experience the best of both worlds; the comforts of a hospitality complex but with the autonomy of a private residence.
Located in the picturesque seaside village of Karavomilos, Meliti Waterfront Suites propose a superb option that offers a tranquil and relaxing holiday experience. The waterfront suites in Kefalonia here are designed to provide guests with all the comfort and amenities they need for a most enjoyable stay. They are spacious, modern, and elegantly equipped with a touch of Greek summer flair.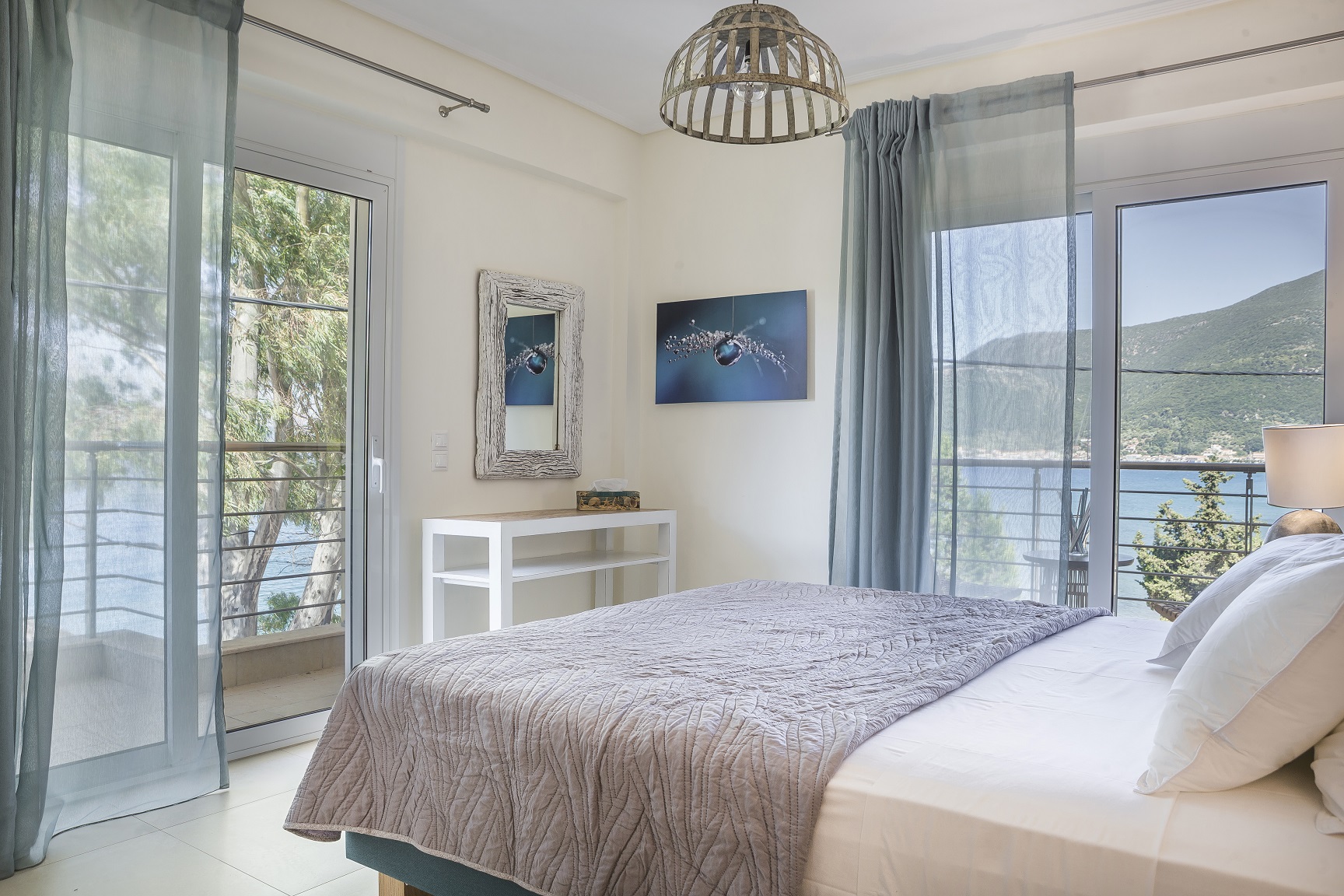 Here is why Melitis Waterfront Suites offer some of the best Kefalonia holiday apartments:
1. Accommodation
Meliti Waterfront Suites are situated right along the waterfront, offering guests sweeping views of the Ionian Sea and surrounding mountains. Even better, all suites have either private balconies or terraces that provide the perfect spot to enjoy the invigorating sea breeze and soak up those awesome vistas while sipping on a sunset cocktail.
Internally, the modern spaces at Meliti Waterfront Suites are well-equipped with all manner of amenities, including air conditioning, a kitchenette, a private bathroom, a seating area, and a flat-screen TV. If you're partial to cooking while on holidays, note that the kitchenette is equipped with a mini-fridge, a kettle, a toaster, and a stovetop, making it easy for guests to prepare their meals if they prefer to dine in.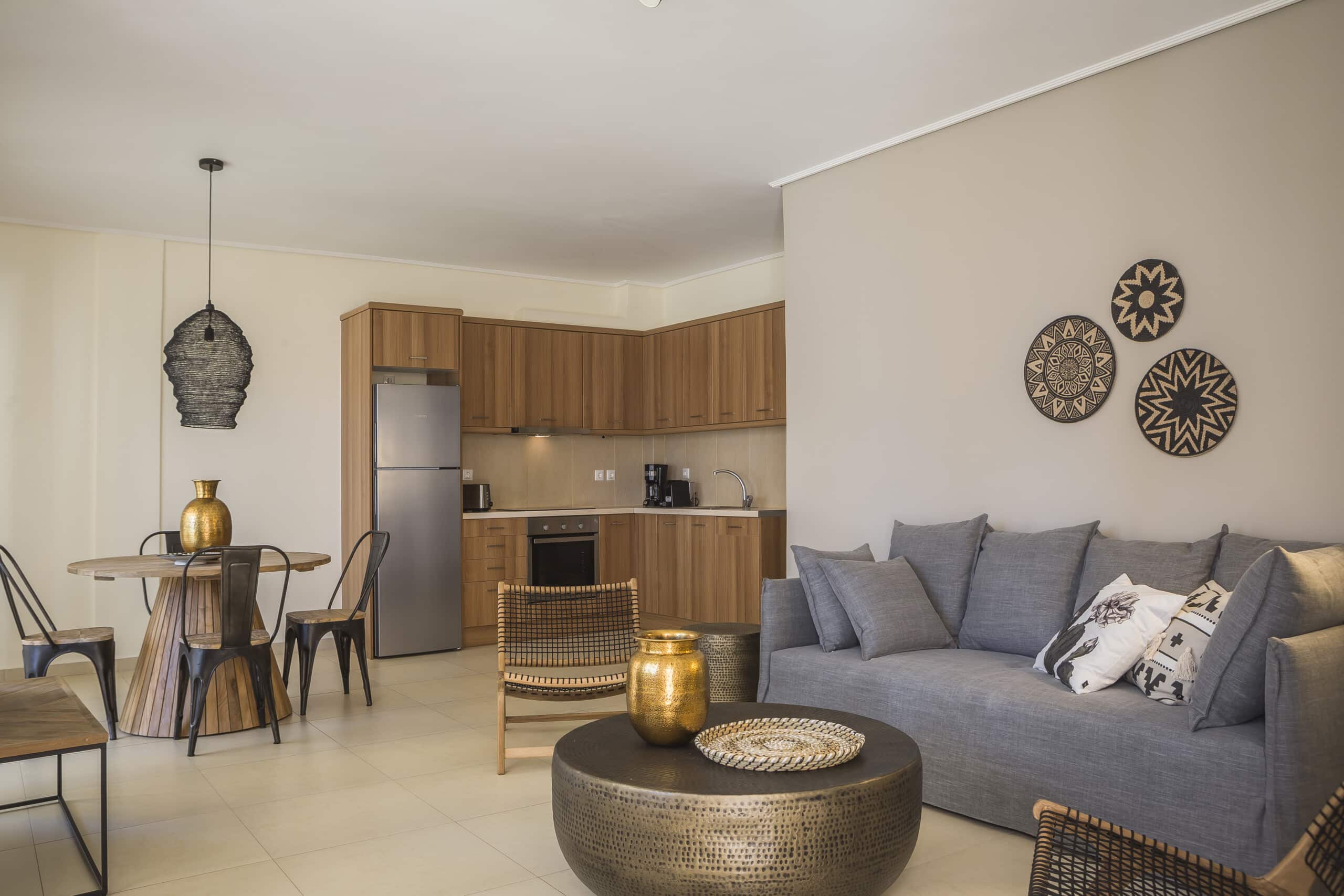 These elegant and spacious Kefalonia holiday apartments start from a generous 50m2, which is more than enough for two persons who desire well-appointed quarters, even ideal for small families of up to four. For larger groups and families looking for the most spacious Kefalonia holiday apartments, consider the biggest setup yet, within Lotos Maisonette which covers 125m2 of area.
2. Facilities & Extras
In addition to the pleasant accommodation, Meliti Waterfront Suites also offer a range of facilities to ensure guests have an enjoyable stay. The complex features a sapphire swimming pool for leisurely moments under the sun, plus free Wi-Fi throughout, free public parking, and daily cleaning services. For anything else you may require, our onsite Manager is available to offer local insight and recommendations for things to see and do around island and in our immediate vicinity.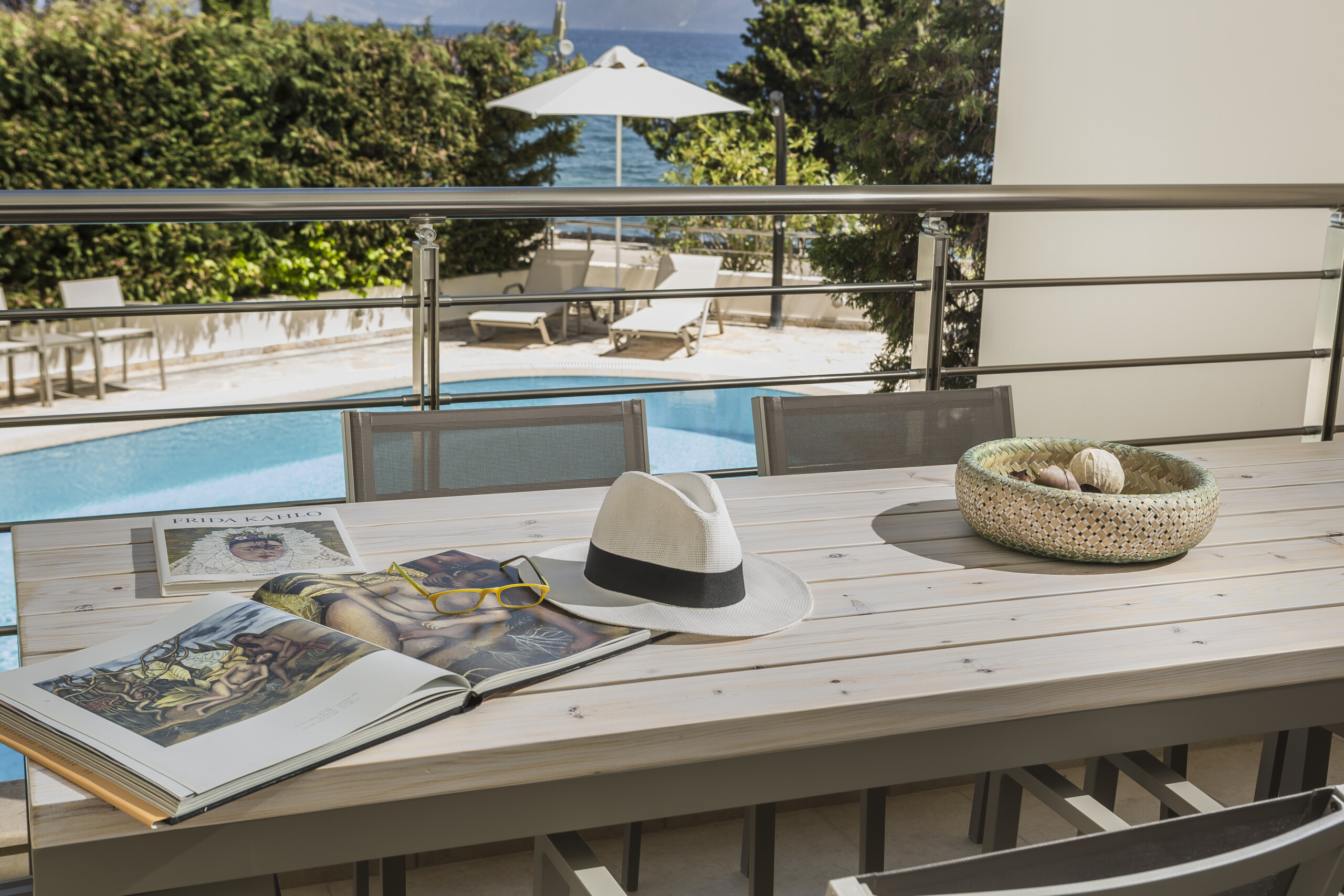 One of the standout features at Meliti Waterfront Studios are the outdoor areas which are beautifully landscaped and filled with a variety of colourful plants and flowers. If you feel like a change of scenery from your private balcony or terrace, we invite you to find your favourite spot among the gardens to enjoy your coffee in the morning or relax with a book in the afternoon. This sense of serenity allows guests to kick back and bask in the easygoing rhythms of Mediterranean life without missing a beat.
Taking your holiday one step further, our upon-request services can cover a whole lot more. For starters, you can get a personal Concierge for curating your stay exactly as you imagined it. We can arrange an in-suite massage for you, a private chef, a private guide or driver, airport and port transfers, plus island explorations and activities.
3. Location
The Suites are located a stone's throw from the sea, in the charming village of Karavomilos; a quiet, seaside residential settlement that has a range of restaurants, cafes, and shops for visitors to explore nearby. It is considered one of the best locations for a tranquil retreat yet well-connected for further exploration. From here, you can easily reach Sami port, by a 20-minute walk or 2-minute drive. Sami has a lively harbour, where guests can watch people and fishing boats come and go; from there you can easily rent a boat or join a boat excursion around the island's beautiful coastline.For those who want to explore more of Kefalonia, the island has a range of attractions to offer. Here are some of the best Kefalonia places to visit. A trip to Myrtos beach, which is widely regarded as one of the most beautiful beaches in Greece should be par for the course, boasting crystal-clear waters and surrounded by towering cliffs, providing visitors with an unforgettable experience. Other popular attractions on the island include the picturesque villages of Assos and Fiskardo, the stunning beaches of Antisamos and Skala, as well as the natural wonders of Drogarati and Melissani – if you need more inspiration, look at the top 10 things to do in Kefalonia.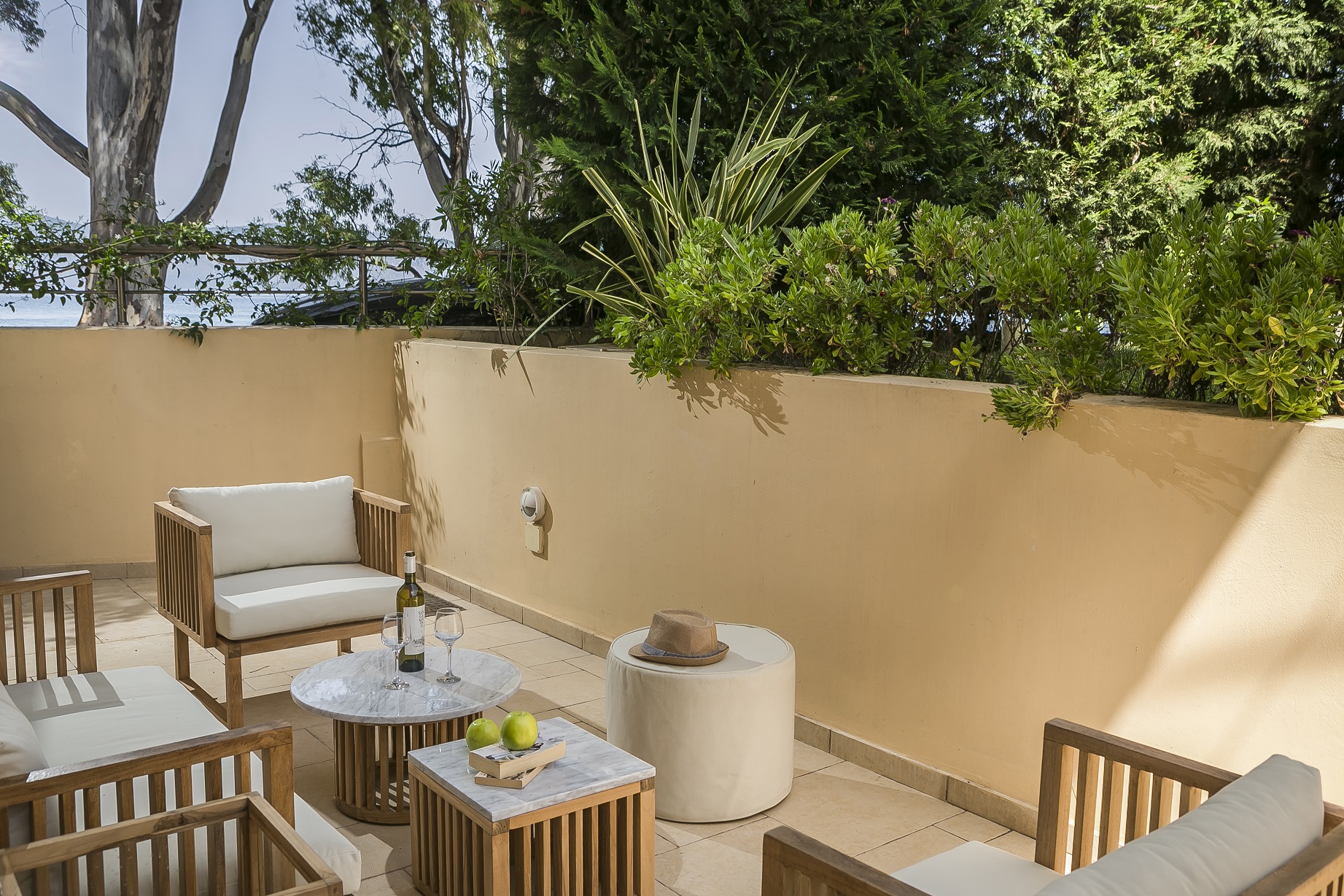 All in all, when it comes to choosing your Kefalonia holiday apartments, Meliti Waterfront Suites are an excellent choice. The tranquil location, stylish accommodation, thoughtful facilities and added services ensure guests of all ages have an unforgettable stay. Whether you want to swim in the crystal-clear waters of the Ionian Sea, relax in the beautiful garden, or explore the island's many attractions, Meliti Waterfront Suites are the perfect base from which to do so. Book your stay today and experience the beauty of Kefalonia for yourself!